Service Department
When it comes to service, Brame is unsurpassed! Our commitment to our customers does not end with the delivery of products. We employ a team of certified technicians who are ready to perform the repairs you need to remain productive.
Our service team repairs laundry systems, dishwashers and other kitchen equipment, industrial packaging machinery and all types of floor machines from vacuum cleaners to ride-on scrubbers. Reduce your downtime and keep your equipment in top working order with a Preventative Maintenance program that will catch and repair potential issues before they happen.
We maintain a fleet of service vans that are stocked with the parts, equipment, and tools to get you up and running again. We do not want your machinery to be down, costing you time and productivity. Brame never outsources the work, you get always a well-trained, courteous Brame team member to help you to solve your equipment problems and keep you up and running.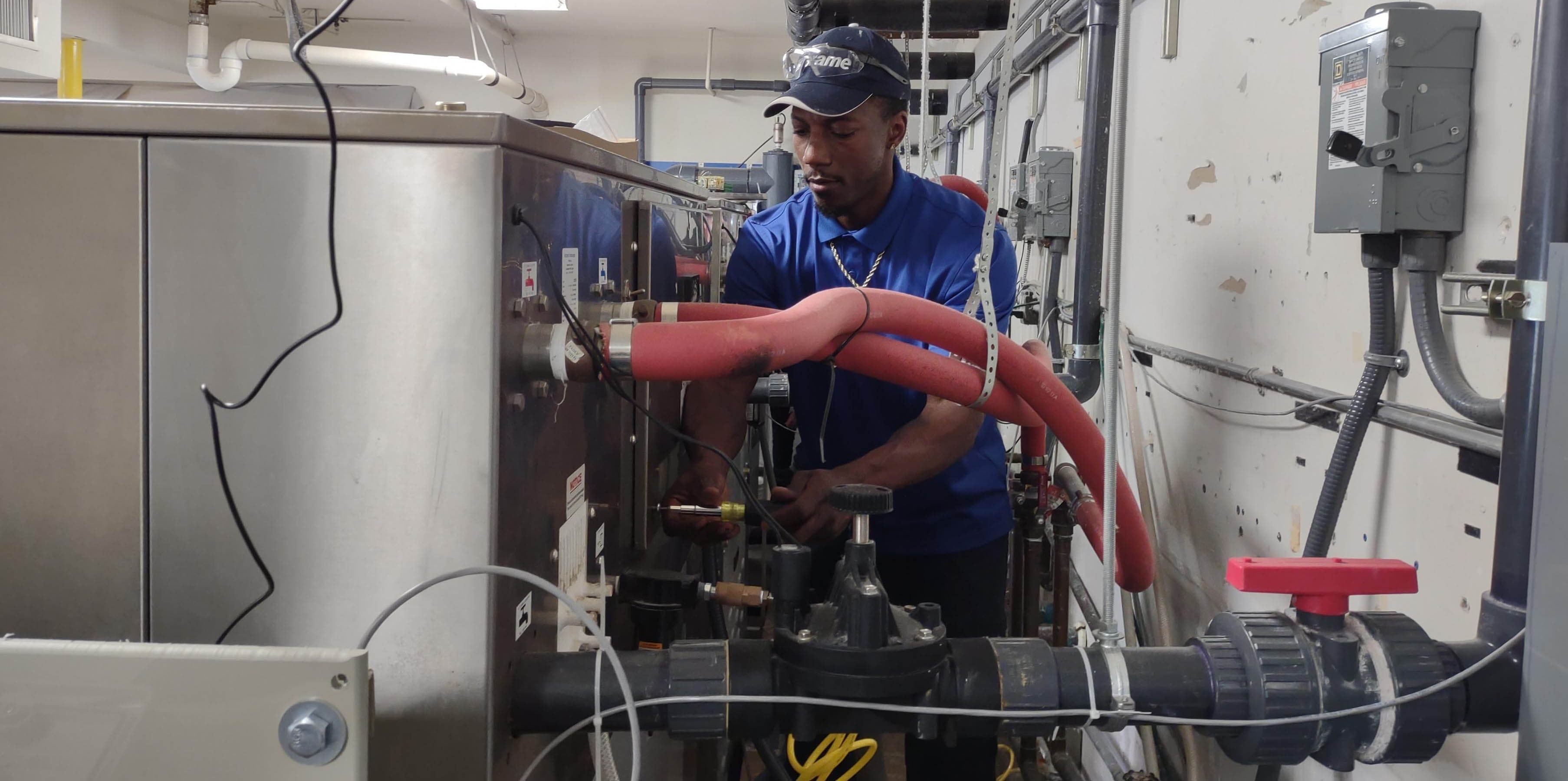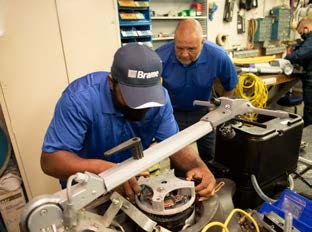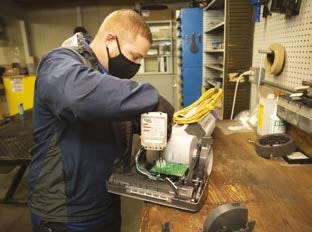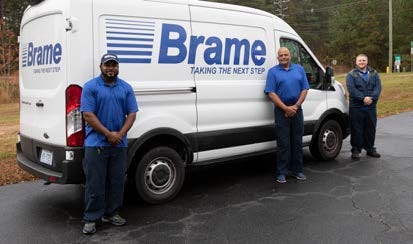 Advantages of Preventative Maintenance
Efficient periodic maintenance calls will prolong the life and value of your equipment and save your company money by eliminating machine downtime and most emergency calls.
How It Works
A trained Service Technician will come to your location on a semi-annual or quarterly basis. All service will be performed on-site, while having the ability to transport major repairs or overhauls.
The Service Technician will perform all the services and inspection items listed and submit a report on the condition of each machine to the person you designate. If the Service Technician feels that the damage to the machine has been caused by improper use, they will advise you and are available to help train your personnel on proper procedures. If inspection of the machine indicates that repairs are necessary, the Service Technician will performs the needed repairs.
Contact us today to set up a Preventative Maintenance Program on any of the machines listed below.
Have something else you'd like us to look at? Let us know and we can work up a custom quote for you.
Upright Vacuums (10in to 18in Vacuum)
Wet/Dry Vacuum
Floor Machines
Carpet Extractor
Dry Foam Shampooer
Battery Powered Burnishers
Battery Powered Sweepers
Battery Powered Automatic Scrubber
Battery Powered Shampooers
Gasoline and Propane Powered Burnishers
Sweepers and Debris Machines