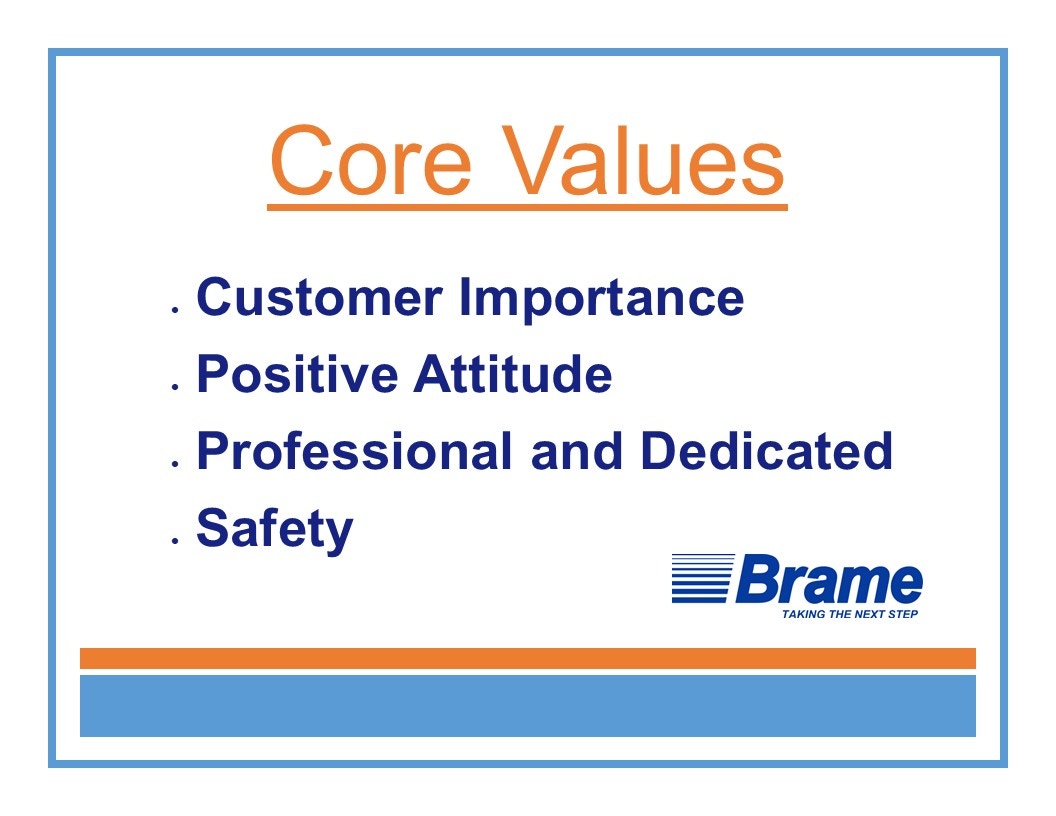 Core Values are a set of guiding principles and fundamental beliefs that help a group of people function together as a team and work toward a common business goal. Our core values reflect what Brame wants to see in itself and its employees. Over time they become the DNA fundamental to Brame's identity.
Having a core set of company values is important because they make it easier for us to make decisions, foster teamwork, help employees collaborate, quickly communicate principles to clients and customers, and hire employees with the right attitude.
Brame is a family. If we want the family to act as a group, we need a shared code, vision, and identity. Our organizational culture is what drives who we choose to invite in and how the family functions as a whole.
Customer Importance is our number one core value. Without our customers we have no business. Everything we do, and every decision we make, should keep their best interests in mind.
Positive Attitude: At Brame we want to surround ourselves with people who share their positive energy with the rest of us. We believe people should be happy about coming to work and excited about the job they are doing.
Professional and Dedicated: Brame is a professional business organization and conducts itself accordingly. We expect everyone who works here to behave like a professional, extending a courteous, conscientious and businesslike manner in the workplace.
Safety: At Brame we want to make sure everyone is working safely. Part of being a family includes watching out for the health and safety of your other family members.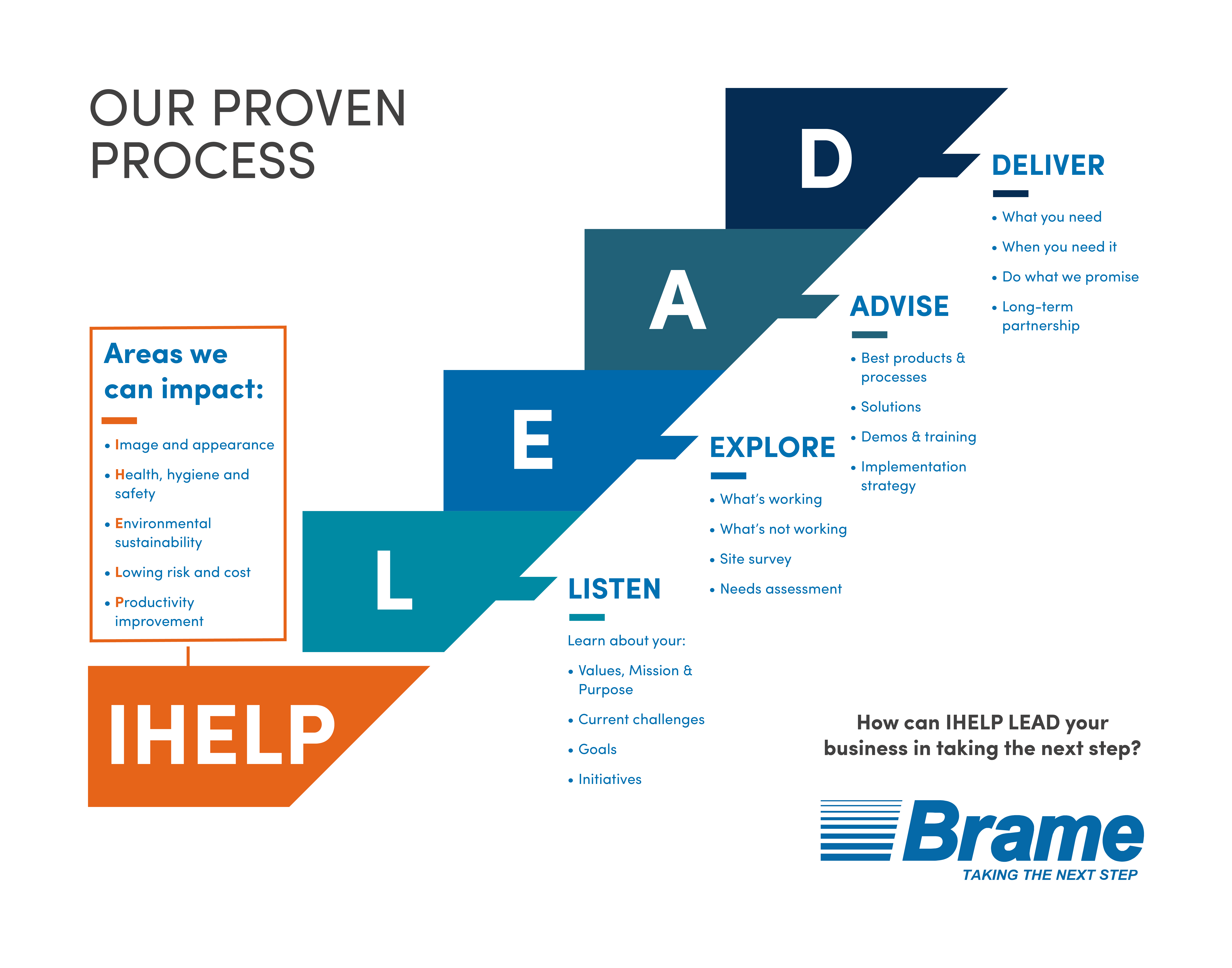 Our Proven Process, called IHELP LEAD, is the roadmap we use when interacting with customers to ensure we are providing them a world class experience. It is also how we interact with each other throughout our day.
IHELP LEAD contains two distinct yet complimentary parts.
IHELP are the five areas of universal concern we can help our customers with, both internal and external. We put these first in our Proven Process because at Brame, Customer Importance is our #1 Core Value. Customers come first. Our job is to figure out which of these five areas are important to our customer and then customize our solutions around addressing those concerns.
The five areas of universal concern are:
Image and Appearance
Health, Hygiene and Safety
Environmental Sustainability
Lowering Risk or Cost
Productivity Improvement
LEAD are the steps we take when assisting a customer. They are:
Listen
Explore
Advise
Deliver